A line of sugar free chewing gum made from pure Italian propolis, natural flavorings and Stevia Rebaudiana (a 100% natural, zero calorie sweetener). No junk chewing gum with absolutely no artificial sweeteners (like edulcorant and acesulfame k).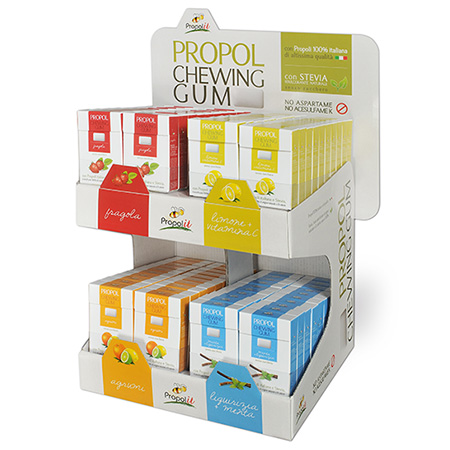 6 fantastic flavors:
Lemon + Vitamin C
Mint + licorice
Green tea
Strawberry
Citrus fruits
Cinnamon + Ginger + Cardamom
You can now take propolis and disinfect your throat by simply chewing our gum!